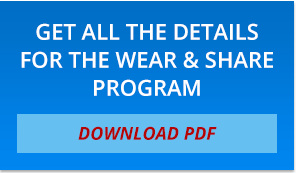 Free website with unlimited growth for your business. All Around Active will set up your online shopping cart and allow you to post your items to sell. Then you can share your link with your family, friends, and everyone.
Wear and Share allows you to sell your products while helping raise money for your community and a great cause.
Support small businesses, share your products, and build your business today with ZERO upfront costs.