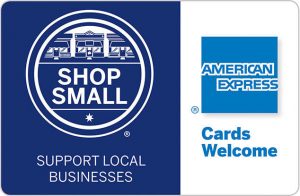 All Around Active Return and Exchange Policy
Terms and Conditions
All Around Active sells quality merchandise for more than 2 decades. Our fitness apparel is made in the USA. All damaged items should be returned within 30 days of the order. All items should have there tags on them to receive a refund. You will receive a refund for the item purchased and credited by the form of payment used. Please note we are not responsible for damaged merchandise that comes from another Brand/Vendor. Each company operates with there own Return /Refund Policies. We will email you with the terms and conditions of our vendors. Thank you.
NO Refunds will be issued on Special and Custom Orders. Embroidery & Screen Printing Items. We are not responsible for a customers ordering/sizing. Once an item is customized there will be NO Refunds unless approved by Management
All merchandise that is being returned must have there original tags on them.
Please allow 30 days for your refund to show up on your credit card statement due to processing and billing cycles.
All Around Active offers NO REFUNDS on shipping charges. You will be credited for the cost of the item only.
Customers are responsible for returning merchandise and incurring shipping costs.
We recommend that insurance be added on the returned package to protect yourself and insure that credit is properly applied.
All Around Active will notify you by e-mail when your package is returned and processed.
All Cancelled Customized Orders will be subject to a 50% surcharge on the total order.
Due to the large selection of made to order merchandise All Around Active will not incur the shipping charges on exchanged merchandise. The customer is responsible for shipping charges. Thank you, Management